i have every intention of sitting down to write a post on how much i love Dubai. i really do like living here and last night i started on that particular love post. But as is true here, before i can finish up one blog another more bizarre story happens upon me and before i know it i am all backlogged in blog land.
Last night we went out to dinner with some lovely friends of ours. The topic eventually settles on the latest peculiar thing that has happened to us. This time it centered around the weather and how Dubai is working to change the ONE thing it doesn't have going for itself. HOT DRY WEATHER. You can read about seeding the clouds to make rain here.
Ironically the very next morning i am SO excited to see clouds and rain! (Rain translates as sprinkle here). How perfect is this?! i am off to the Dubai Mall today to get some Christmas shopping done after i drop the kids at school. Instigated rain or not, i LOVE that the paltry rain pelts put me in the Christmas mood. It's as is if summer has officially passed and we will indeed experience winter. i don't even mind it's still 75 degrees and i am wearing shorts and sandals. i did pull out my jean jacket for good measure. It's as fallish as it will ever be! Today my peppermint latte tasted both festive AND yummy!
(Peppermint latte is compliments of my mom's contraband efforts NOT my local Starbucks!)
i wander around the mall for a bit enjoying the fountains and doing a bit of window shopping before i get down to some serious business.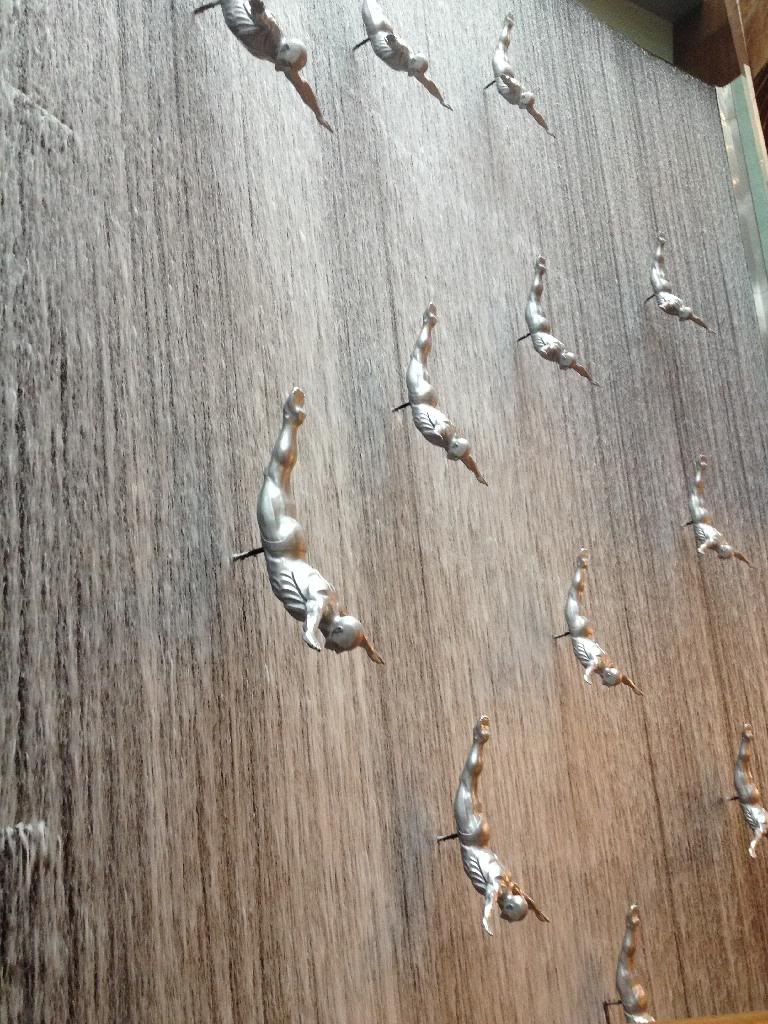 Right about 10:30, 30 minutes after stores open, there is some expat wives chatter via text about the very likely possibility of schools being shut down due to approaching weather.
An hour later confirmation arrives with this text.
KHDA is short for the government office:
Knowledge and Human Development Authority
And just like that my Christmas shopping is halted. i lug my jean jacket,

reach into my bag for my sunglasses and

drag my sandaled feet out the door to where the rain has stopped.
The taxi driver takes me the very UN-scenic way to school, and i notice the Burj mocking me as its spire punches a hole through the clouds.
Kyle calls me, "Hey, mom did you get the..."
"Yep, i'm on my way but there is lots of traffic as all the schools are being closed. Just wait for me."
"Ok, well come get me in my classroom 'cuz I'm not allowed to go outside."
"Yeah, don't go outside and take in too much cloudy sunshine. It could be dangerous."
"What are you talking about?"
Walking into school, how i WISH i had a camera to capture every parent's forlorn face and eye roll.
i talked to Riley's teacher who has lived here in Dubai 20 years and she assured me that if the storm coming really is as big as they expect it to be it's a good thing the kids are going home now. It is not the rain so much as the lack of drainage and cluelessness of people's driving in the rain that is the safety concern.
i walk my kids out to the car by way of their lovely play area. Their school is a beautiful campus and within its grounds there is only ONE sandbox, on the opposite side of the school in the preschool area. The elementary playground is covered by shade has artificial turf and is surrounded by green grass and water features.
"Hey, mom! Did you see how it rained sand this morning?!"
We are all home now making the most of this rainy day. Kids are playing Wii, golfers continue their game right outside our balcony and we are about to mix up a batch of cookies.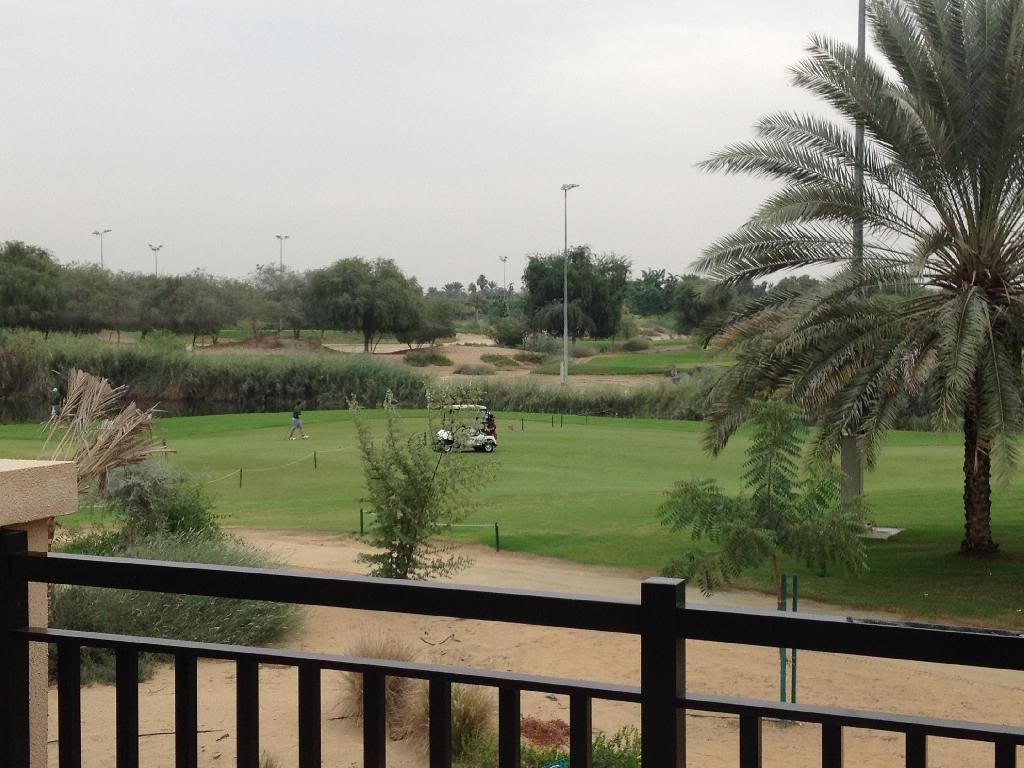 Considering our neighbors Saudi & Bahrain are having flooding issues
read it here
and the fact that the malls here have stores with leaky ceilings after only a little rain from today this could be a funny false alarm or we may be completely underwater when we wake up tomorrow.